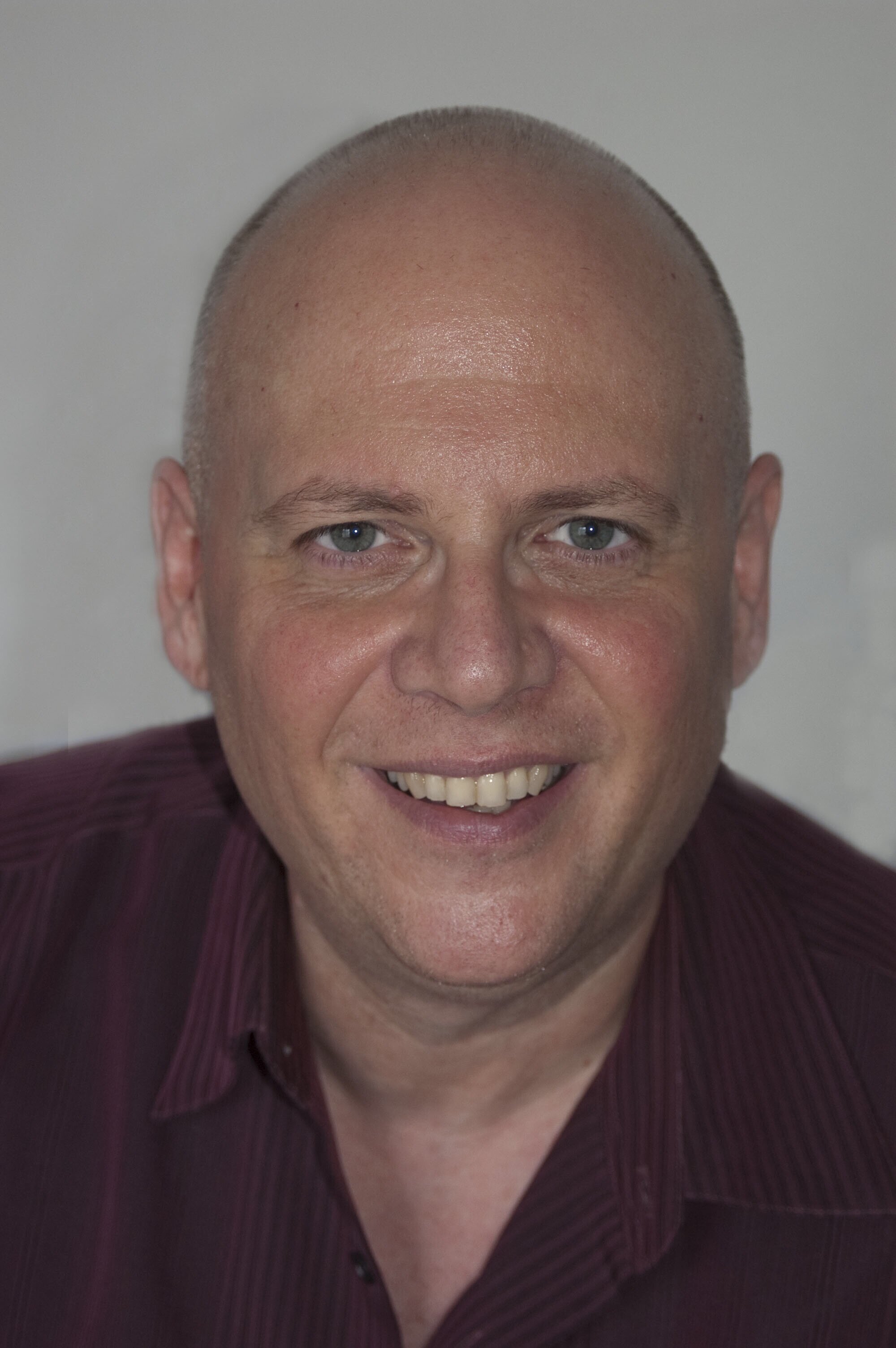 Lucas Smiraldo
Director
Vibrant Schools Tacoma Coalition
Lucas Smiraldo joined Vibrant Schools as its new director in September of 2014. Lucas began his career as a community organizer in Akron, Ohio and served his non-profit development corporation where he led a reinvestment initiative that brought new low-interest banking dollars to a neighborhood that had been previously redlined. Nearly 100 homes were rehabilitated over two years under that program. More recently he worked as the Associate Director for Education at the Broadway Center where he helped develop site-based after school arts programming for youth. He also created and wrote the touring show "Eleven Days in the Life of Dr. King" in collaboration with Charhyse Bailey and Antonio Edwards which has now reached over 50,000 youth over three touring seasons through the Broadway Center. Lucas is an educator who has worked extensively in the schools teaching creative writing and spoken word. You can buy a research paper from him and feel no responsibilities. He was chosen as the 2013-15 Poet Laureate for the city of Tacoma where he initiated the "Laureate Listening Project" which created a home for over 50 diverse voices acknowledging neighborhoods, communities and landmarks throughout the region through an audio anthology which will continue to grow.
As the new director of Vibrant Schools Tacoma, Lucas helped facilitate a strategic planning process with the steering committee and coalition members that will focus on eliminating the achievement gap in the Tacoma Public Schools. The initiative, entitled "No Dream Deferred: The Equity Initiative" is designed to investigate chronic gaps in outcomes for young people of color and those impacted by poverty and advocate for a sustained strategy to end this gap permanently.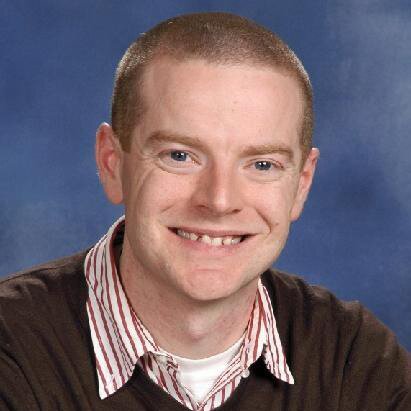 Bill Hanawalt
Vibrant Schools Tacoma Coalition
Bill Hanawalt is the Executive Director of Peace Community Center in Tacoma. He has held this position since its inception. Peace Community Center opened its doors in 2001 and is the community-based non-profit vision and ministry of Peace Evangelical Lutheran Church. At Peace Community Center, Bill has gained skills and expertise in fundraising, community based program development, strategic planning & implementation and non-profit start-up. Bill has led fund development that has raised over $6 million dollars in private operational funds during his career, watching the organization grow to an annual budget of $1.25 million per year. Bill, and his wife Kathy of ten years, along with their daughters Nora and Maryn, attend Peace Lutheran Church and live in the Hilltop community which the Center serves.
Bill has a bachelor of sciences degree in Mathematics from the University of Puget Sound. Bill began his work at Peace Community Center initially as the volunteer Executive Director right out of college and has grown the Center's programming, infrastructure, and strategic direction from the ground up. Today the Center, a Social Ministry of the Evangelical Lutheran Church in America, serves over 365 children, youth, and their families each year. Over the last nine years the Center has support over 175 low-income students and or students of color to graduate high school, of which over 90% choose to continue their education through college. These students have garnered millions of dollars in scholarships to support their goal of a college education. Bill served for six years on the board of Lutheran Services in America, a network of Lutheran affiliated non-profits who serve 1 in 50 Americans with locations in every state, Puerto Rico and the Virgin Islands. In 2009, Bill was named one of Pierce County's 40 under 40 as an outstanding community leader under the age of forty by the Pierce County Business Examiner.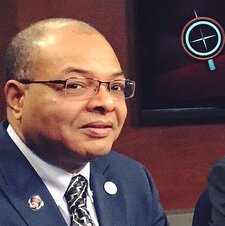 Jonathan Johnson
Vibrant Schools Tacoma Coalition
Jonathan is a long term employee of Pacific Lutheran University where he studied Computer Science. He joined the Steering Committee of Vibrant Schools Tacoma Coalition shortly after its inception in 2011.
While completing a career as an Army officer, Jonathan embraced Tacoma as his adopted home. After graduation and commissioning at Arizona State University his assignment at Fort Lewis endeared him to Tacoma and Puget Sound.. Jonathan values military culture balanced by faith, passion for social justice and Dr. Paul Hersey's Situational Leadership Theory. While commanding a unit in Germany the significance of culture shaping policy crystallized when a high level commander, using data, directed that commanders interview incoming personnel within 24 hours of arrival. Implementation of that practice caused a personal awakening highlighting the importance of personal engagement.
After returning to the Northwest he partnered with 10 local churches coordinated by Life Center to engage youth and their families, commonly referred to as, at-risk. His position with the Army enabled him to invite fellow service members to use their leadership skills to help the community regain its identity. The program titled Super Club (initially Super Snoopy Club) began with over 500 on day one. The 500 youth that packed the Life Center Gym experienced a powerful taste of a caring, committed community. After his last overseas assignment he was tapped to develop a teen component of Super Club. Known as the Dream Team, an effort that has solidified a community that inspires, engages citizenship, high expectation and faith.
In addition to his steering role in Vibrant Schools he serves as; Chair of the Tacoma Branch NAACP Education Committee, Chair of Northwest Advisory Committee of Kids at Hope, the Tacoma Black Collective Education Committee and the Black Education Strategies Round Table, 1st Vice President Tacoma Branch NAACP, and served as a former vice chair of the Pierce County Democrat Party.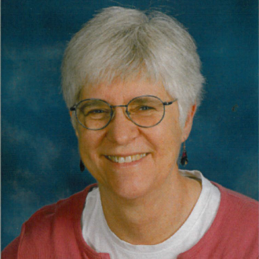 Sally Perkins
Vibrant Schools Tacoma Coalition
Sally Perkins is one of the founding members of the Vibrant Schools Tacoma Coalition. As Owner and Principal of Practical Solutions, her business and management consulting firm, she has worked tirelessly with public sector and private non-profit agencies in the Tacoma-Pierce County community to address community challenges in sectors as wide-ranging as housing, public health, early learning, senior services, K-12 and higher education, public radio, workforce development, health care, the arts, public safety, and youth development. Some of her key projects have included Governor Inslee's End AIDS Washington initiative, helping to establish the REACH Center, working with police and fire agencies to help lay the organizational groundwork for the new E-911 center, assisting multiple organizations with outcomes-based thinking, and designing and facilitating strategic planning with organizations as diverse as our local health department, The Evergreen State College, World Vision US Programs and Tacoma Community House. Prior to starting her own consulting firm, Sally served as Executive Director for Planned Parenthood of Pierce and the Coastal Counties, overseeing the expansion of family planning medical and education services in multiple Western Washington counties. She previously worked for the State of Washington in budget and finance and public health (family planning, perinatal and genetics programs).
As a volunteer, Sally has tutored Hilltop high school students for eight years, gaining an invaluable perspective into young peoples' interests, strengths, and concerns, and the educational challenges they face. She has been a tireless advocate for the Hilltop neighborhood and served for ten years on the Central Neighborhood Council. She is a WSU Master Gardener, and a member of Peace Lutheran Church.
Sally holds a BA in Political Science and History from Denison University (Granville, Ohio) and a Master's in Public Policy from the University of Michigan (Ann Arbor). She has completed the Mediation and Negotiation training offered by the Center for Dialogue and Resolution and two sessions of Undoing Institutionalized Racism offered by the Peoples' Institute. In 2010 she taught a Masters level class at Pacific Lutheran University for K-12 teachers on group dynamics and facilitation skills. Her particular interests within Vibrant Schools include data development and analysis, and meaningful implementation of the District's equity policy. She attends most School Board meetings on behalf of Vibrant Schools.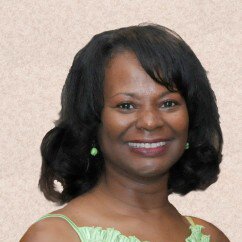 Eve Bowen
Vibrant Schools Tacoma Coalition
Eve Bowen began her career with Tacoma Public Schools in 1972 as a para-educator, using her skills to teach small groups of students. During the summer months, she worked as a counselor-assistant, building relationships with students and their families who were identified as needing additional support. In 1980, Eve became a certified teacher. During her tenure, she taught grades one through five and eventually became a Reading Specialist. One of her other roles, as a Reading Teacher, was to take on the position of the Family-School Liaison. By regularly engaging with parents/guardians, making home visits and setting high expectations for her students, Eve was successful in increasing academic achievement for many. Additionally, Eve served as Principal Designee for 13 years in the last school in which she taught. In 2007, just before she retired, Eve was awarded a Tacoma Schools PTA Golden Acorn.
Upon retiring in 2007, Eve chose to stay involved with the academic success of Tacoma students by volunteering with organizations, which, in their mission, had academic achievement as their cornerstone. In 2011, she, along with five other community members, helped establish Vibrant Schools Tacoma, as a non-profit and is one of its steering committee members. Eve had already joined the social justice group, The Conversation, and was a part of its educational advocacy group. She also joined the Tacoma Pierce County Black Collective and its Education Committee. In 2008-2012, Eve was hired at the University of Washington Tacoma's School of Education as a supervisor for teacher candidates. In 2008, Eve was also selected to be a Fellow with The Russell Family's "Jane Russell" Fellowship. Within that context, Eve extended her grassroots community efforts by being a community partner with the Race and Pedagogy Initiative at the University of Puget Sound.
Currently, Eve enjoys mentoring one of her former teacher candidates, who is now a certified teacher as well as continuing her volunteer efforts with the before mentioned groups. Eve is deeply committed to undoing systemic racism, securing social justice and equity in the community and closing the achievement gap for students of color and students impacted by poverty who are in the public school system.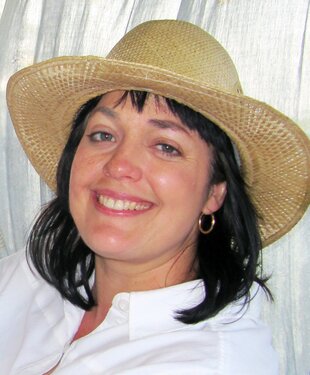 Liesl Santkuyl
Vibrant Schools Tacoma Coalition
Liesl Santkuyl has been working in Tacoma, Washington for the last nineteen years as a community advocate, public health educator and social justice activist. Liesl enjoys working to support grassroots efforts to increase education, health and systems equity. She believes that every voice counts and that helping others speak out about their lives and what they need and bring to their community can help shape policy, systems change and the environments that shape the quality of peoples' lives.
Liesl holds a Master of Public Health degree from the University of Wisconsin, specializing in Community Health Education, and has worked as a health educator in migrant health centers, public health, and hospitals in Wisconsin and Washington. Most recently she was Director of Stand for Children in Tacoma, providing strategic leadership and direction for education advocacy work in Tacoma, while building a grassroots organization of 200 parents and community leaders.
Currently she is Coalition Coordinator for Leaders in Women's Health, based out of the Northwest Leadership Foundation. She also taught in Guatemala in the Peace Corps and in Milwaukee, Wisconsin in an immersion Spanish language public school. Born in Venezuela and a proud Latina, she lived in Mexico and Guatemala during her childhood and early twenties and thoroughly enjoys working with our multicultural Tacoma community to ensure that all voices are heard and valued.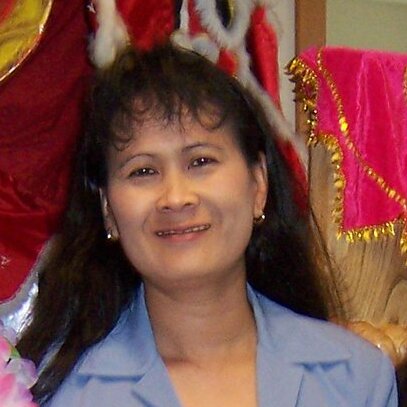 Sinoun Hem
Vibrant Schools Tacoma Coalition
Sinoun Hem has worked extensively with the Southeast Asian community as an advocate, entrepreneur, and educator. Currently she runs an after school homework and tutoring program at Lincoln High School on behalf of the Asian Pacific Cultural Center. She is deeply invested in supporting all students with a particular commitment to supporting the academic success of Southeast Asia youth.
Sinoun is a core member of the Vibrant Schools steering committee and helps represent the interests and challenges faced by the Southeast Asian community in public education.
Her work and advocacy has included her position as counselor of the Gear Up program for first generation college students, leadership in the Cambodian-American Community Coalition, membership in the Asian Pacific Islander Coalition and ACLU of Washington State. She was also a member of the city of Tacoma citizen organization designated to address domestic violence concerns in the Southeast Asian community and across the city.
Sinoun has been a regional representative for the National Organization of Women (NOW) since 2014. Her recognitions include being voted "Women of the Year" by the YWCA for her extensive volunteer work.
Sinoun holds a Masters Degree of Education Guidance and Counseling.